October 2012
Hurricane Sandy.
East coast friends, we hope you're all safe! I think it's pointless for me to mention the amount of damage that this hurricane caused simply because it's everywhere: on the radio, on television, everywhere online, and even outside our own doors. I was fortunate enough to not lose any power or have any flooding or major house damage, but others aren't as lucky. School has...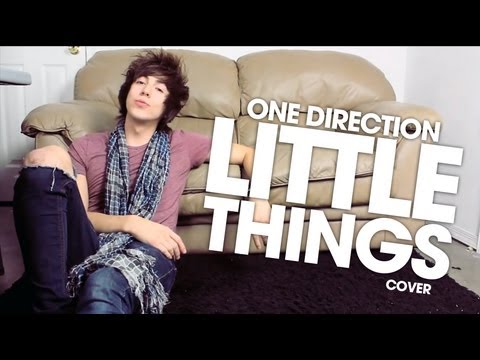 6 tags
Review:: Hide and Seek | The Birthday Massacre
There's something to be said about consistency for bands that have been around for a while. Some bands drop off, while some age gracefully. For Toronto's synth-goth six-piece The Birthday Massacre, they fall into the latter category. On their fifth record, Hide and Seek, the group delivers a half-hour story full of darkness and eeriness which fits perfectly with the season. From the opening...
daisy-hell: The Maine ft. Adam Lazzara - Girls...
We Found Love - Ed Sheeran (cover) [DL]
6 tags
Review :: Hold Your Own | Back To Normal
I've always been a sucker for mixed-gender vocals. The Forecast, 1997, The Hush Sound, Straylight Run, I could go on, all of these groups hold the highest spots on my playlists for most listens. The point I'm making is this – the dynamic between successfully combining a male and a female vocalist is something that can make a band stand out, or can make them irrelevant if done improperly....
2 tags
I've been looping Hide and Seek endlessly since I...
zire-7: received this album pre-release and i've got to say, it's pretty fucking awesome. kinda seems like its got an old-school 80s/90s feel to it, but i absolutely love it. review on its way from Eric. we both agree on how great it is. give it a listen. Hide and Seek | The Birthday Massacre
6 tags
6 tags
6 tags
6 tags
6 tags
6 tags
6 tags
6 tags
6 tags
6 tags
7 tags
We'll be posting photos
throughout the day from the Boys Like Girls/The All-American Rejects show that our photographer went to a few weeks back. Enjoy!
6 tags
7 tags
6 tags
6 tags