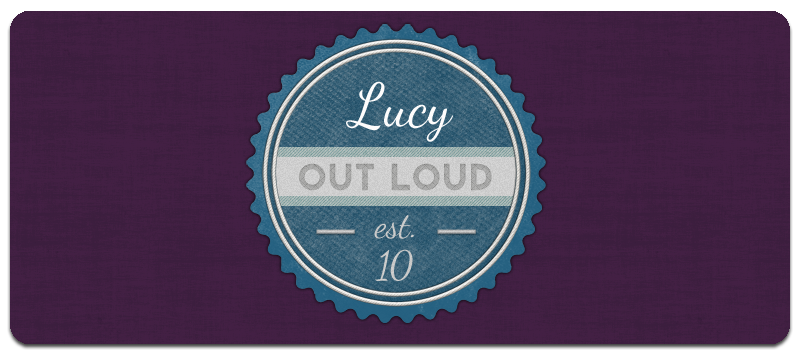 Review:: Handwritten | The Gaslight Anthem
The Gaslight Anthem have always managed to keep a delicate balance between stardom and secrecy. Over half a decade and a handful of brilliant releases, they've grown to a household name and cover-star fame, yet still have not hit their deserved level of buzz. With the release of Handwritten, The Gaslight Anthem are sticking to their roots; simple, hard, and pure rock and roll.
The opening track and lead single, "45," is a fast-paced radio-ready summer anthem (no pun intended), screaming "Hey, hey, turn the record over / hey, hey, I'll see you on the flipside."
What makes the album so unique is its simplicity. A handful of songs feature basic, yet impressively catchy choruses of nothing more than ay-ay-ayy's ("Handwritten, Howl") or sha-la-la's ("Here Comes My Man"). That's not to say Fallon's writing skill has diminished with Handwritten. In fact, the lyrics are as strong as they have ever been.
"Mulholland Drive" showcases Rosamilia's talents from start to finish. Opening with a quick up-and-down intro and closing with a swirling solo set under Fallon's repetition of "Oh I'd just die if you ever took your love away."
"Keepsake" shows remnants of the Horrible Crowes' soul-filled, blues-driven Elsie, the once-off side project of Brian Fallon and Gaslight guitar tech Ian Perkins. Opening with soft drums before diving into heavy guitars and harmonica, the track leads beautifully into the impressive "Too Much Blood," featuring a mixture of clean singing and low growls from Fallon that truly show his range as a vocalist.
"Howl" is one of the definite gems on Handwritten; a two-minute sprint with the catchiest and simplest chorus of the year (see above), showing the listener that less is more. "Biloxi Parish" slows the tempo back down, with screeching guitars that reach for stadium walls.
The following track, the lustful "Desire," is reminiscent of Sink or Swim's "I'da Called You Woody, Joe." The chorus features Fallon pleading "I would give anything for the touch of your skin / Yes, I would burn here for years / Up in desire," as the song ends, awaiting an answer.
The closing two tracks, "Mae" and the breathtaking "National Anthem," go hand-in-hand with one another, and are two of the strongest songs in the Gaslight Anthem's catalog.
"Mae" is a sorrowful look back at memories of youth and life. A quiet Fallon swoons "In my faded jeans and far away eyes and salty carnival kiss / That all my former lovers say was once magnificent / And still this city pumps its aching heart for one more drop of blood / We work our fingers down to dust / while we wait for kingdom come / with the radio on. / It's been so long Mae, so long." The four-minute sway is beautiful, and is only outshined by its follower.
"National Anthem" continues the trend of The Gaslight Anthem stepping it up with ballads (see "Blues Jeans and White T-Shirts," "The Navesink Banks," "Here's Lookin' At You Kid"). As a conclusion, "National Anthem" draws inspiration from American Slang's "We Did It When We Were Young," ending the album somberly with a tight grasp on our heartstrings. Soft violins play while Fallon sings, "And I remember she used to look so good in that dress / now she just screams how I promised her more than this. / Take it easy baby, it ain't over yet. / So take what you need now honey / and do what you like / Don't worry about me Mama, I'm alright / And if there's something you need, and if there's something you find / whatever gets you through the night."
After releasing American Slang, Brian Fallon said he was unsure about whether he could ever write another Gaslight Anthem song. If that is the case, then we should all be thankful for The Horrible Crowes. Each time The Gaslight Anthem release new material, I feel like my expectations rise. They're the type of band who refuses to settle for anything less than perfection, and that is what they continue to produce. If you're searching for contenders for the best albums of the year, expect Handwritten to be on that list.
Rating: 5/5
Runtime: approx. 40 minutes
Release Date: July 24th

Tracklist:
1. 45
2. Handwritten
3. Here Comes My Man
4. Mulholland Drive
5. Keepsake
6. Too Much Blood
7. Howl
8. Biloxi Parish
9. Desire
10. Mae
11. National Anthem

The Gaslight Anthem is:
Brian Fallon – lead vocals, guitar
Alex Rosamilia – guitar
Alex Levine – bass
Benny Horowitz – drums

Review written by: Eric Riley
lelkyx likes this

dandy-ultrakill likes this

ericrileyy reblogged this from lucy-out-loud
lucy-out-loud posted this
Music is the only thing that makes sense.