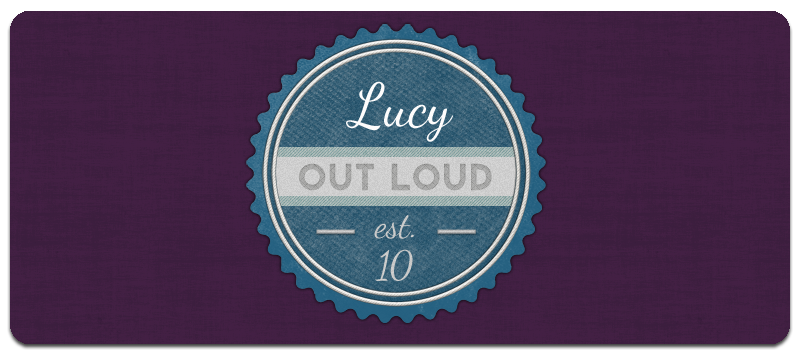 50 Acts You Won't Want To Miss At SXSW (Part 1)

Since none of us here at Lucy Out Loud will be able to attend SXSW this year, we've put together a list of 50 acts(in no particular order) we think those of you that are attending shouldn't miss!

To check out our first installment (acts 1-10), click "Read More"!
*Note: some acts we've included are performing at South By So What?! and not South By South West. However, since the festival takes place during the week of South By Southwest, we've decided to still include them in our list!


Part 1 (Acts 1-10)

iTCH
Hip-hop seems to reach further now than it ever has. With this, and the ability to combine punk, pop, and electronic elements into his music, iTCH has been able to create a unique sound with a bit of English charm, adding his name to a short list of artists who have successfully been able to do so.
Where to catch iTCH: 3.13 - 9:30pm - SONY Showcase @ Hangar Lounge; 3.14 - 2:20pm - Big Picture Media Showcase @ Blind Pig Rooftop; 3.14 - 7:20pm - Audiotree Showcase @ Licha's Cantina


The Front Bottoms
Thanks to Brian Sella's unique voice (which shares a likeness to that of Say Anything's Max Bemis or Andrew Jackson Jihad's Sean Bonnette) and the duo's clever lyrics, The Front Bottoms have built a huge following for themselves, proving that just because their music may not sound the prettiest, that doesn't mean it isn't pretty.
Where to catch The Front Bottoms: 3.12 - 1:30pm - Run For Cover Records/Brixton Agency Showcase @ The Liberty; 3.12 - 6pm - The Chris Gethard Showcase @ Esther's Follies; 3.12 - 11pm - BrooklynVegan Showcase @ Red 7 Patio; 3.14 - 8pm - APA Official Showcase @ The Palm Door; 3.14 - 1am - Bar None Showcase @ Valhalla


Dangerkids
Dangerkids are one of the few bands who have been able to successfully merge the worlds of electronic hardcore and rap/rock. Their debut album near the tail-end of 2013 was well-received and ambitious, and it wouldn't be a shock to see them have a big year this year.
Where to catch Dangerkids: 3.16 - South By So What?! @ Quiktrip Park


The Trash Pop Icons
Fronted by sisters Nadia and Naomi Zep, the group has made a name for themselves throughout the San Francisco Bay area. The group's debut album, A Way With Words, has a sound for any type of listener and an energy that is sure to translate to the stage.
Where to catch The Trash Pop Icons: 3.12 - 12pm - Big Picture Media Showcase @ Thirsty Nickel; 3.12 - 4pm - Texas Rockfest @ Shiner's Saloon, 3.13 - 7pm - Texas Rockfest @ Blue Moon; 3.14 - 7pm - Lot323's Shocase @ the corner of Colorado & 4th


Tiny Moving Parts
If mewithoutYou and La Dispute conceived a child at a pop/punk show, the result would be Minnesota's Tiny Moving Parts. Sharp, quick, and harsh, their music is personal and begs to be shouted.
Where to catch Tiny Moving Parts: 3.14 - Between 12pm and 6pm - Charlie Says "Fest!" @ 2326 E Cesar Chavez St.


letlive.
We've heard a lot about letlive. over the last few years or so. And there's a justified reason for why they've had the huge years that they've had. When the LA five-piece performs, they leave every ounce of them on their stage and with the fans. Whether you know this band or not, they're one you'll be disappointed for missing.
Where to catch letlive.: 3.15 - South By So What?! @ Quiktrip Park


From Indian Lakes
Following a year that included their first headline tour, as well as an opening spot for The Main and Anberlin and recognition as one of Alternative Press' 100 Bands You Need to Know in 2014, California's From Indian Lakes are poised to have a great follow-up year.
Where to catch From Indian Lakes: 3.11 - 7pm - To Write Love on Her Arms Texas UChapter @ Catalyst Teen Center; 3.13 - 12:05 - Equal Vision Records and Pure Noise Records Showcase @ G-Pen Annex; 3.13 - Between 12pm to 1am - The Audiotree Showcase @ Licha's Cantina


Ashley Allen
Ashley Allen has all of the makings to be a standout pop star – hooks, looks, and plenty of personality. Her music is undeniably catchy and mainstream-ready, making her an artist to surely watch.
Where to catch Ashley Allen: 3.14 - 12pm - High School Nation Tour @ 1121 E. 7th St


Lucius
I(Eric) first saw Lucius perform at Boston Calling in September. They were one of the lower-billed openers, but they had everyone talking. Donned in identical black-and-white dresses, their staging was, and still is, as intriguing, charming, and distinctive as their music.
Where to catch Lucius: 3.12 - 8am - KUTX @ The Four Seasons; 3.12 - 5pm - The Paste Party @ Swan Dive; 3.12 - 10:45 - High Road Touring @ Cedar Street Courtyard; 3.13 - 6pm - Heartbreaker Banquet @ Willie Nelson's "Luck, TX" Ranch; 3.13 - 12am - The Heart of Austin @ The Market; 3.14 - 6am - KGSR @ The W Hotel; 3.14 - 12pm - SXSW Radio Showcase @ The Convention Center; 3.14 - 4pm - The Tumblr House @ Clive Bar


Chiodos
Chiodos are one of the most tirelessly-working groups out there. After a couple of years that saw a revolving door or lineup changes, 2013 was a return to form. Now, with an extensive tour schedule and a new album on its way, they're set to retake their territory in 2014.
Where to catch Chiodos: 3.14 - South By So What?! @ Quiktrip Park


pptotd reblogged this from thisislucyoutloud

hotbandboys likes this

thisislucyoutloud posted this
Music is the only thing that makes sense.