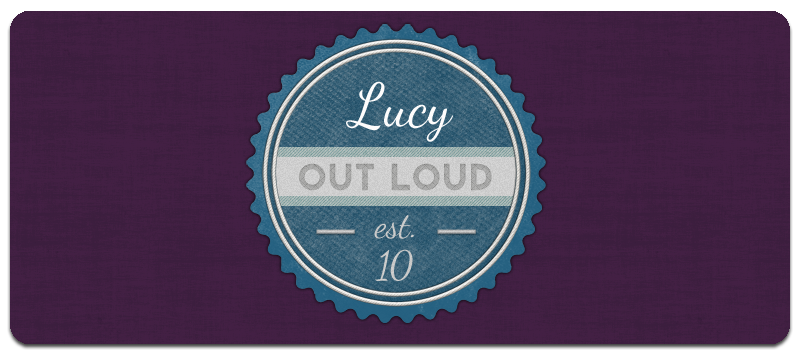 Review:: Battle Scars And Broken Hearts | Darling Parade
Back when we thought the world was ending, we here at Lucy Out Loud released the site's first compilation. Among the list of twenty-plus tracks was the standout, female-fronted Darling Parade, who return in 2013 with a full length packed to the seams with beautifully-produced heart and soul.
The introductory "When It's Over" starts calmly before dropping into an ambient swirl of guitar and drums, paving a nice path for Kearns' first appearance, which doesn't disappoint. The song does what an opener should do; it provides a sample of each member's talent and sets the pace for what to expect for the rest of the album – satisfying, emotional, catchy music.
Battle Scars and Broken Hearts has its share of shining moments, whether it's the clap-along could-be-a-Demi-Lovato-track (and that's a compliment) pop perfection of "Messin' With Me," "Ghost," or the vocally-driven, slowed-paced "Change." There's a lot to enjoy about the album, with backing vocals lending nice compliments through and through, string or piano pieces added as subtle background supports, and consistent performances from all members.
Much like how "When It's Over" starts the album how it is supposed to, closer "With You" ties up Battle Scars wonderfully. Kearns delivers a swooning vocal performance, overflowing with emotional honesty and teeming with sincerity.
While there are some unarguably-impressive songs on here, there are some that hit for a moment and fizzle away, which is unfortunate, taking away from the album's lasting value. The album isn't perfect, which isn't necessarily a bad thing. The songs that hit really hit, while the ones that don't quite land aren't damaging to the record as a whole. Darling Parade give a great effort, and it's one I'll definitely still be playing a few months from now. And that's always a good sign.
Rating: 3/5
Total Runtime: 35 Minutes
Release Date: April 2nd, 2013
Tracklist:
1. When It's Over
2. Ghost
3. Crash & Burn
4. Just Another
5. Change
6. Messin' With Me
7. Bells Are Ringing
8. Coming Undone
9. Bad Habit
10. Summer
11. With You

Darling Parade is:
Kristin Kearns - Vocals, Guitar
Nate McCoy - Guitar, Vocals
Casey Conrad - Drums
Dustin McCoy - Bass, Vocals
Review By: Eric Riley
ericrileyy reblogged this from lucy-out-loud
lucy-out-loud posted this
Music is the only thing that makes sense.