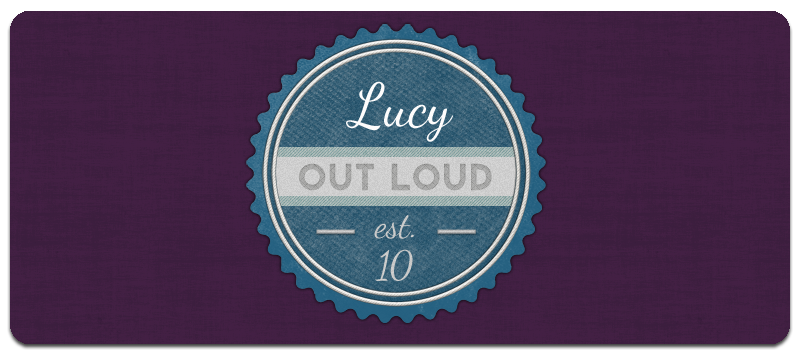 Road Blog:: On My Honor. (Update 2)
On My Honor, a pop-punk band from TN, has just started their fall tour and will be on the road until early November. The band has a busy month ahead of them as they are currently touring with GA pop-punk band, Veara (Epitaph Records), will then meet up with The Swellers (No Sleep Records) and will also play Fest in Gainesville, FL next month before ending their tour. Needless to say, these boys will be busy and we have your behind the scenes look of their life on the road!

Previous posts: Update 1.


Update 2.
From guitarist, Drew Justice:

September 29- Poughkeepsie, NY
I woke up on the floor of an oceanside beach house in CT, next to a spot that apparently had just been cleaned of my friend's vomit from the night before. Our pal Matt from Far From Proper turned 21 the night before, and we were lucky enough to be in the area and stoked to share his day with him. The windows were open so I could hear the tide and voices of my friends on the back porch. I threw a shirt back on and spent the morning drinking coffee and just enjoying everyone's company back by the water. We eventually left, showing up an hour late for load-in at The Loft in Poughkeepsie, NY. The show was a good time, and after our set I met a guy named Ben who told us he had just driven eight hours from VA to catch us and Veara. After the show, we hit up the Palace Diner with Nick, Angelo and Jesse from Far From Proper. I had planned on just having coffee, but caved pretty much immediately when it was brought to my attention that they offered a mac and cheese, pulled pork BBQ, grilled cheese sandwich. Immersed in a food coma, we rolled to Nick's house for the night where we started laundry and tried to get to sleep.


September 30- Wappinger Falls, NY
Getting to sleep proved pretty difficult last night. I can feel what I'm afraid is a sinus infection coming on. After hours of rearranging, trying to get comfortable and thinking I was almost there, only to fall back into a coughing fit, I finally faded sometime around five thirty. I ventured downstairs around eleven, and Tobias told me there was coffee in the kitchen. I finished my first cup, then headed to the shower. I took one of those "I'm feeling sick" showers—the ones that consist mostly of standing with your head down and staring down the drain while the water, as hot as you can handle, hits the back of your head and top of your neck and you imagine the mucus and illness evaporating in the steam. Finally, we were all up and ready, so we headed to Amiliano's—our favorite Poughkeepsie-area NY pizzeria. Angelo and Jesse from FFP met us there, where we talked about Skynet and pop music. A couple of errands had to be ran afterward, so Jordan dropped Dan and myself off at a Sprint store to get a phone for him, his having been busted in Boston. The other guys tried to get Tobias's kick pedal back in working order. After welcoming Dan to the iPhone family, we walked down the street to Bad Ass Coffee to wait on the guys, where our barista was a new friend we had made at Matt's party in Connecticut.
We made it back to Nick's, where he, Lucas and I hammered out a Movielife cover we had been wanting to do together for a while. The rest of the night was a relaxing one, filled with Backstreet Boy songs, tea to nurse the cough factory in my throat, great talks and heart-to-hearts with Nick (which they always are; dude's one of my favorite people on the planet) and catching the newest South Park with Dan. Jordan held down the living room couch watching The Bodyguard and Ancient Aliens, until we all finally came together and ended the night watching a Justin Timberlake profile on Fuse.

October 1- Niagara Falls, NY
Leaving Nick always sucks, but I woke up at 7:20 to do just that and to start getting everyone up to head to Niagara Falls where we'd booked a room for the day. We drove across upstate New York, which is one of my favorite drives in the country. In the fall it's particularly beautiful. The leaves are changing, and even the interstate offers a great view of tons of forest, littered with miles of leaves changing, interrupted occasionally by upstate farmhouses that are just as gorgeous in their own way. Around four p.m. we made it to the hotel a little ahead of Veara. While everyone was showering Dan, Tobias and I visited their room to do a little decorating—setting the microwave clock to 6:66, tucking a luggage cart into their bed, building curtains from sheets and iron cords, hiding pillows in the fridge and shower, and the like. Once everyone was cleaned up, most of us walked toward the pedestrian bridge into Canda. I'd seen the falls before, but only from the American side. We passed the turnstiles on the American side, everyone fairly excited at the fact that we were walking across an international border. We stopped at the boundary line and took a handful of pictures in the mist and winds then quickly headed on. We crossed the border with no problems (the attendant even asked if we had weapons and took it on good faith that my knife wasn't intended to kill anyone with). We tried to find a bar to watch hockey and enjoy cheap beers in, then quickly realized we were in a rather touristy area that likely wouldn't lend itself to that too readily. Still, we wandered the area, taking advantage of more photo opportunities in this place that reminded me of Gatlinburg in Tennessee—Ripley's attractions and the typical vacation restaurants all around. After stopping by the dinosaur mini-golf and giant Ferris wheel, we walked away from the town center and found a small place called Jack's that was playing the game. Our stay was brief, and we headed back toward the border. We found getting back into the states to be slightly more annoying—a foreshadowing of what we would deal with the following night as well. We cleared customs then paid the .50 each to get back into NY. Jordan, Jake and I spent the rest of the night sneaking beers from my backpack sitting at the falls, which I'd never seen at night. It was only slightly trafficked and no one bothered us, as we sat there talking, marveling at the multi-colored lit mist that filled nearly the entire the crevasse of the falls and occasionally hid completely the massive space needle just across the water. When we were satisfied, the guys headed to a stateside bar and to meet the rest of Veara. I retired to our room and called it a decent off-day.

October 2- Toronto, ON
We checked out of our rooms and headed to Taco Bell for breakfast. Today was our first time driving across international borders, so we took a few minutes to clean the van and "dispose" of what alcohol we had left from our off days. Crossing the border proved fairly easy, but I found driving in Toronto to be a trip. I hate driving in towns that have trolly lines in the streets and virtually no left turns, which was exactly where we found ourselves. Tobias described it as a "bastard child of Portland and Seattle." Our GPS wasn't working either, having not been updated since 2008, so our best bet at navigation was a series of screen shot maps that Tobias took before we left the states. In all of the shows we've ever played, this was probably the worst load-in of all time as well. We had to park down and across the street, which meant we had to cross rush hour Toronto traffic and the trolly lines with our gear, before carrying it up four flights of stairs. Despite earlier frustrations, the show was a good time, and the people working the venue were fantastic to us. We spent a good deal of time at the bar watching hockey with our new friends, George and Tyler. We were ready to get back to the motherland and decided passing the border at night would be easier, so we began our four hour drive to Pittsburgh. We stayed up chatting for a while and of course ran in to more difficulty getting back into the U.S. than out of it. After opening our trailer and getting some grief from the patrolman, we were told to go inside while they ransacked the van. Despite all of that, the handful of people singing along and our new friends made our Canadian adventure an overall good one.

October 3- Pittsburgh, PA
I woke up around 4:30 p.m. to Lucas rolling a cold pumpkin ale across my leg and saying, "good morning." I'd slept in the van all day and found my clothes soaked through with sweat. Eventually I came to life and made my way into the venue. The show was a surprisingly good one, based on our very few previous Pittsburgh experiences. After the show, I retired back to the van and laid in the floor listening to Biz Marquee radio with Dan and Tobias until the other guys were ready to go.

October 4- Kent, OH

We made it to Kent far too early and spent the majority of the day walking by the river or sleeping in the van when it was raining, after getting our oil changed. Kent State is one of the nicer campuses I've come across, and we've already made some great memories there, particularly on our tour with Major League and The Tired and True last year. After loading in to the Euro Gyro, we went to Taco Bell with Veara where three of us won free food on the coin drop. The set was one of the most intense of tour, and probably the hottest I've ever played—stage diving from tables and a fairly constant push-pit. It was tough to find a dry patch of clothing on any of us afterward. After all of us stripping to our underwear by the trailer and re-dressing, I went back inside to watch Veara. During their set, I noticed a few guys I'd talked to after ours standing by the restroom. One of them was inside the open door, holding his face with what I'd assumed was a busted lip. His friend told me he'd "busted his face pretty badly." I got a look and he'd bitten through his tongue, apparently due to an elbow to the face. I told them we had a first aid kit in the van and walked them outside. His friend grabbed ice, but obviously there wasn't much we could do from a small first aid kit; dude needed stitches. We sat him up on the van and kept talking to him, encouraging him not to pass out until his pals found a hospital to get him to. Shortly thereafter, the Gyro started clearing out and we headed toward Flint, MI, where a friend of ours and venue owner in the area was kind enough to let us crash. I rode with Veara, where they exposed me to South African pop music and we talked about Godzilla.

October 5- Lansing, MI


We didn't make it to Flint until a little after six am. I opted to jump in our van and fall asleep. Shortly after noon I came to and joined the dudes in the house. Our host is a mutual friend with The Swellers, so we showered and watched Shawn of the Dead while those guys shot a music video downstairs. Once everyone was cleaned up, we headed to Mac's Bar for an early load-in. All of the work was done by four. The bar was playing Idiocracy and SLC Punk so we all sat back watching it, and I enjoyed free beer from the bar. The set was a good time too, with a few kids singing along. Afterward, we took photos with a group of dudes, grabbed Hungry Howie's for dinner and headed to spend our Saturday night with Veara and Way To Fall, the local from the show. Solid Saturday.
Music is the only thing that makes sense.