November 2009
Victory By Revenge
was checking out purevolume and came across Victory By Revenge (@VBRband.) They're reallyyyy good. and from what their bio says, their "Name sounds pretty hard core death metal but we do not wish to hurt you in any way. We're - the girl next door - minus the boobs :(. We are 5 dudes that are super sweet hearts and love our moms very much. There are 5 of us and we all have our own...
The Best Week Ever
so the band @TheBestWeekEver followed my personal twitter(@LoserfaceLucy) and i have to say, they are some extremely talented folks. and thats besides the fact that they're from ny/nj. haha. its different to hear male and female vocals together. or at least its rare in some of the music i listen to. you guys should DEFINITELY go check them out on their myspace. theres only one track, but it...
So the majority of my concerts that i'm going to...
jessicahmonstah: -Select Start -Cash Cash -FNB and Anarbor :) i'm going to the Cash Cash one too!
ladies bold what you own.
jessicahmonstah: alltimelowfuckyeah: vagima: liiesareexpensiive:mofosluv:lindsayhuffman: leather tights cell phone camera all the saw movies more then 3 pair of boots a cowboy hat plugs lip ring an owl necklace an octopus necklace the bright eyes cd owl city cd a watch ipod zune a sweater from american apparel a dress belt plaid shirt skinny jeans bulldog messenger...
i've had @EveryAvenue stuck in my head for the longest time. won their cd from NMI(@NEWMUSICINFERNO). guess the song by Every Avenue "Im struggling to see, The better side of me, But I cant Take all your jabs and taunts, Youre pointing out my every fault, And you wonder why I walked away" <3
iTunes sucks.
so since my computer got screwed up, it had to be wiped out. meaning i lost EVERYTHING on it. including all my music. which sucks. so for the past day or so i've been uploading all my cds. thats over 65 cds. and i only have half of the songs i had before. good thing i didnt connect my ipod and loose everything. i'm in the process of fixing this. and theres a file of all untitled...
Stay
ok…Stay(@stayrock) have to be the sweetest guys! watch this interview they did: http://www.youtube.com/watch?v=PcF4tAYJC9I i love how they try doing so much for charity. i think more people should follow their example. i'm helping put together a benefit show and we're doing our best to try to get them out here. they're seriously amazing guys. i've been chatting with...
"Surround yourself with those who are genuine and care for you as much as you do..."
– Tony Rodini of The Goodnight Anthem
GREAT song by @Marisette. They're a band out...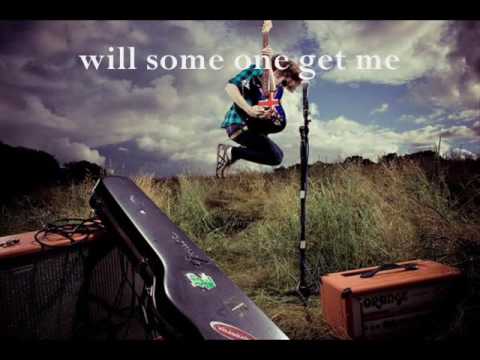 absense
sorry that i haven't updated in a while. being computerless SUCKS! and my computer just got fixed, so i'm working on fixing my itunes. i have to upload over 65 cds onto my computer because my ipod wont transfer my music back over onto my computer. so far i've uploaded about 800 songs. which isn't all that good because my ipod has over 2,400. so i'm trying to work on...
Lucy_Promotesssss
hey alllll. sooo, i decided to connect this to my twitter promotions page(http://www.twitter.com/lucy_promotes) because i don't think i'll end up updating it very often. so this way, i'll update it whenever i can. =]