September 2010
3 tags
Watch
NEW: Feeling Sorry(acoustic) - Paramore(@paramore)
if you really knew me.
let's see if tonight's episode is any good. i have a killer headache at the moment. not cool.
NEW: @DdLovato & @TravisrClark performing We'll Be… block hey! i was there! :] haha sweet! i….wasnt >.<
jstarr0614 reblogged your video: NEW: @DdLovato & @TravisrClark performing We'll Be… block I think now that Travis is single him and Demi will have something going on in the near future. i don't know. yes, demi and travis are amazing together musically. but she's been said to be with Alex Gaskarth and Nick Santino too. who knows. as long as shes happy, it doesn't...
2 tags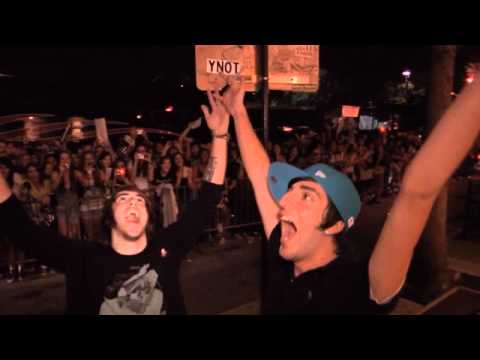 Hi... I'm DAVE: List Of 10 Things →
Hey friend. You and I need to do something big for ourselves tonight. We need to take out an index card and make our bi-yearly list of 10 things we want to happen in our lives. This list is very important. "10 Things I Want To Happen In My Life" can be whatever things you want. Some of mine are:
rumor has it.
that the Starting Line is going to be doing a reunion tour. are you for the idea? i know i am!
PropertyOfZack: Ace Enders Acoustic Album Track... →
1: This will be the place to get all the Mess/all info about me, us, you(?) that you can handle! We're also gonna be doing all sorts of give aways and contests from here. So keep on coming back! 2: We will be doing two albums this fall. One being the all request acoustic album "dust'n off…
jstarr0614 answered your question: shows. Papa Roach LOVEEEE papa roach!!!!
August 2010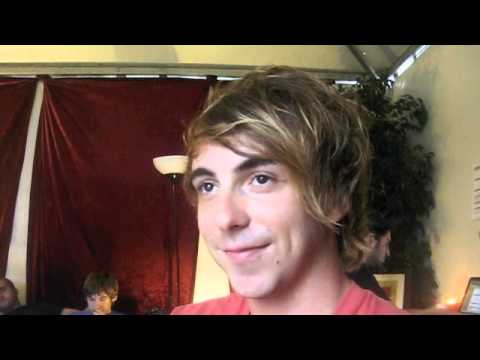 street teaming.
already did street teaming today for ExcessDB and Fearless Records. time for Photo Finish Records and The Ready Set. WOOT! :)
recommend me for tumblr tuesday + reblog? please?... →
1 tag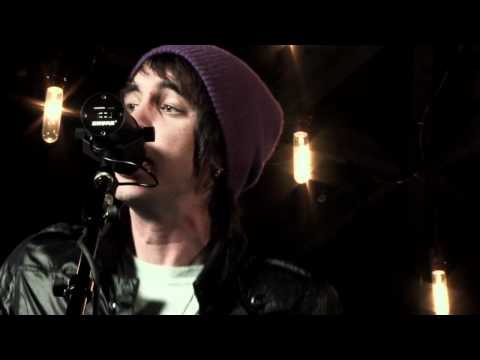 hello! i love what your doing with the 'rocks for...
mitchellrocksforjustice started following you
leaving in a few to go to a senior meeting. it's gonna be so odd walking around school again. adios my lovely followers :) ps, sorry for all the posts. i was street teaming :)
2 tags
2 tags
2 tags
2 tags
2 tags
2 tags
2 tags
2 tags
2 tags
2 tags
2 tags
2 tags
2 tags
4 tags
3 tags
3 tags
-iknowyouknow- replied to your post: -iknowyouknow- replied to your photo: how I reply… Listening now :D I actually like it so far. si! it's an AMAZING song <3
3 tags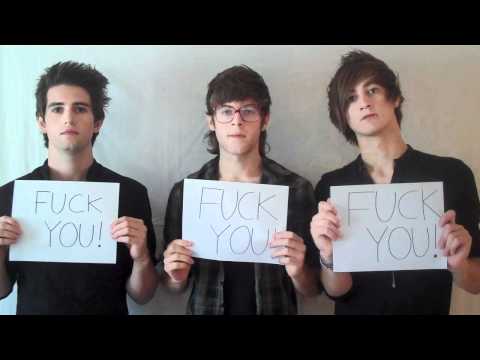 -iknowyouknow- replied to your photo: how I reply to replies. for -iknowyouknow- I THINK I GET IT NOW. lol you better! i spent time on that xP
-iknowyouknow- answered your question: hey!? hi hey matty! did you listen to therapy yet!?
hey!?
someone reply to this post. say anything you want. trying to show Matty something.
therapy.
i think this is the third time i've posted something titled 'therapy'. i apologize. just explained to -iknowyouknow- why this song means so much to me. i love how music has such a strong impact on everyone's life. that's partially the reason why i love music so much and want to be in the music business. it's just…amazing. this is also why All Time Low...
welcome!!! :)
jennix3 started following you
2 tags
2 tags
therapy.
i will never get sick of listening to this song. and i don't think anyone could honestly understand how much this song means to me. one day, apparently not on this tour, but one day, i WILL see all time low :)
sidenote.
i'm 2 followers from 130 on here and 1 follower from 400 on twitter. help a girl out? :) i give shout-outs to all my twitter followers. tumblr, on the other hand, i've stopped doing because after i gave them people unfollowed me. but i'll start em up again. gained 3 followers today! :) http://twitter.com/Lucy_Out_Loud
1 tag
indecisive.
i always like to blast cd's. but it's always hard to choose which cd to blast. i hate being so indecisive.
lot-lizard: likedayandnight: ...