May 2011
"There is no room left in the world for people's...
stranger-: I am crying. Therapy. <3
sometimes i really hate that some close friends of...
just because this is something personal, i won't say his name, but a friend of mine is terrified right now because he doesn't want to end the relationship with the girl he's in love with. i'm not encouraging him to do so, but he has stronger feelings for his ex and knows he shouldn't lead his current girlfriend on. all i want to do is be there right now to hug him...
Boys II Men: Something left unsaid... →
tarcythomason: There is not an easy way for me to start this… This is to anyone who has ever supported me, or Artist Vs Poet. First of all… I truly believe that i've come to know, and become friends with, some of the most genuine fans ever. And that is why this is so hard for me to say: Shortly after…
Watch
kuntfuuck: can i just be her?
Exclusive: Anarbor and You Me At Six co-headliner
commonrevolt: It's been confirmed to us at Common Revolt that Anarbor's summer tour will feature co-headlining U.K. pop-rockers You Me At Six. The tour will feature support from Conditions. It will span across the U.S. and start sometime in July and last until some time in August. Want to make sure you see the tour dates first? Be sure to follow us on Tumblr, Facebook, and Twitter! Read...
Watch
Time Bomb (Acoustic) | All Time Low
1 tag
random.
i was talking to Kyle yesterday…or the day before…something like that, and he told me that his band is planning on doing weekend tours and he's going to do his best to get them to come to Jersey for me. i have some seriously awesome friends. he also said i should grab some friends and do a road trip and go to Michigan and that we can crash at his house. about an hour or so ago i...
on top of that,
the douche bag texted me before. after not speaking to me for a few weeks, what makes you want to randomly text me? ignoring.
i've never wanted to leave Jersey as badly as i've...
A Day To Remember kicks "Is Anyone Up" creator out...
commonrevolt: Hunter Moore, creator of IsAnyoneUp.com, infamous for posting photos of band members in particular, was kicked out of Bamboozle today, by none other than A Day To Remember. The band gave the festival an ultimatum by refusing to play if Moore was in attendance. For those not in the know, (nude) photos of ADTR's bassist, Joshua Woodard, were leaked onto the internet by Is Anyone...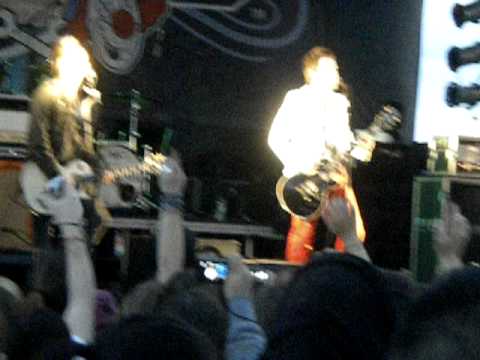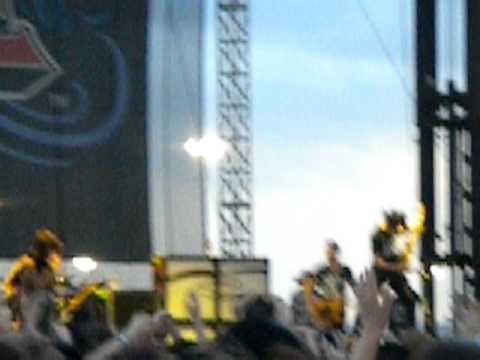 April 2011
for the most part, today was pretty awesome too...
hung out with Allie, Duke and Nicole before. we hit up Chipotle and then went hotel hoping just for the hell of it. and to see if we could find any band people lol hit up a few other places too, but that was the best. waiting for Allie to upload pictures of before :)
free download of "Lame Duck"
tourtot: icanmakeamess: Download the new I Can Make a Mess song "Lame Duck" for FREE right here! You can listen to clips from the whole record here Stream the full song "Complications" here Stream the full song "Gold Rush" here Hope you like it…Gold Rush comes out 5/5!
oh, and we talked to some pretty cool security...
we were asking what time they were letting people in and all the security people were clueless. the coolest security dudes we met was probably from where i was talking about in the previous post. when we were waiting for them to open the gates we had a small chat with 3 security people that were pretty funny and awesome. actually met and talked to a LOT of super nice people. nice people are...
kate middleton didn't throw her bouquet, to...
actually, i googled it. this is false lol she didn't throw the bouquet because it's tradition to place it on the tomb of an unknown soldier. which is what she did. not princess diana.
3 tags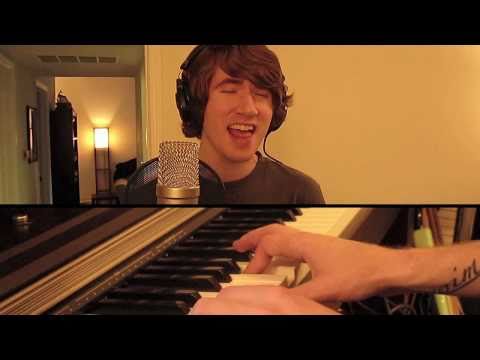 99.) I'm still waiting for an Nsync Reunion Tour
fuckyeahnsync: Never lose hope!
Watch
keswick-: buhriancorey: Lol @ all of you who say she can't sing. ….she's actually looking and behaving like a real human for once. i like this side of her a lot.
alliex413 replied to your post: alliex413 replied to your post: for the most part,… oh only like the best songssss :/ welll at least u got to see them! send me the link when u upload it! well Nicole and I wanted to hear Jersey or Get Up, but we left to go see The Downtown Fiction. and duhhh, will do
alliex413 replied to your post: for the most part, today was amazing. you saw mayday parade. i officially hate you. ): how amazing where they? we only stayed for 3 songs. Jamie All Over, Kids In Love and…i don't remember what the other one was…but i recorded Jamie All Over, so i'll post that…tomorrow lol i don't feel like doing it now but they were pretty...
put a band in my ask box and I'll tell you my...
Bamboozle is like a Holiday.
sweetlu: Jesus gave the Christians Christmas. The Jews got Hanukkah. The niggers got Kwanzaa, and the Mexicans got Cinco de Mayo. Shit, even groundhogs got their own thing. See us, we got something better. We got something that tops all the gifts, and all the prayers, and all the candles. We got music. We got something real. We got TheBamboozle i felt like i was expecting more from Bamboozle....