April 2010
and effin awesome!! @cartelcartel is following me :)
#heyhihello - goodnight moon <3
followers! i'm being told to re-email my interview questions for jimmie of every avenue. if you have any PLEASE @reply them NOW!
i
@jasonavp of @artistvspoet is doing a contest to win some owl necklaces and my bud @vivalanikki93 put together an awesome saying 'i felt like i was in a car crash, i had a damn rough night. i put on @artistvspoet cause their adorable as hell, & they became my fav fix<3'. i think thats pretty damn awesome. and at the same time she tweeted that, i was putting one together too! but...
dear followers, why don't you talk? i'm a pretty friendly person. i love new friends. hit me up! haha
260 followers! awesome! :)
double big news. so besides my interview with @artistvspoet i'm gonna be doing something a bit different as well.
btw, if you guys have a question, comment, or anything, feel free to @reply. i answer every single one :)
are you a @myladyfour fan?? they're on stickam! RIGHT NOW! http://www.stickam.com/myladyfour
how about @sailbythestars?! josh is live as well!! http://www.stickam.com/sailbythestars
runnerrunnermusic: "Hey soul sister" cover
no one gives a shit and that's why i have my...
sickofthisscene: (via ellefxckingyes, -thepermanentrain)
ryanksteele: ryan steele - lose yourself...
maybe a @indieoutloud interview?
so a new bud of mine from @indieoutloud mentioned to me about doing an interview with him to help spread the word about his brand (iol). i think its a great idea cause its an awesome brand. if you have any questions or want to know anything about iol, leave some below or @reply. :) if you guys would like me to continue doing interviews with some awesome people and musicians, that requires your...
RT @TheBrightlife: Head over to www.purevolume.com/thebrightlife and download our free Acoustic version of Wake Up!!! RT!!! RT!!!!
#musicmonday: FLORAL TERRACE: @floralterrace @justinterrace @floralgeorge @johnterrace @freddyterrace @jimmyterrace
#musicmonday: @thereadyset @dennydynamite @josephlipari @thelifeilead @elysionfields @joshgoldenmusic @chestersee @actionitemband
#musicmonday: THE BRIGHTLIFE @thebrightlife @andybrightlife @haamidtbl @jerrybrightlife @itsant @shugashanetbl
1 tag
#musicmonday: DISCO CURTIS: @discocurtis @dctannerho @scoobaj @brendanbarone @dcgarebear
#musicmonday: CASH CASH: @cashcashband @jpcashcash @anthonycashcash @alexcashcash @samcashcash
#musicmonday: STEREO SKYLINE: @stereoskyline @kbarstereo @brian09 @claytonmjohnson @robstereo
Hate, Love, Sarcastic Questions. BRING EM! that's right, i said it! do it!! =] http://formspring.me/loserfacelucy
thats enough for now. i'll do more tweeting soon :) if you want me to include YOUR band, @reply, dm, or IM! :)
#musicmonday: MY LADY FOUR: @myladyfour @brianladyfour @francisladyfour @peterladyfour @carpladyfour
#musicmonday: THE BIGGER LIGHTS: @thebiggerlights @tophertalley @danmineart @jkroyston @ryanseaman @chrismcpeters
#musicmonday: @offcitylimits @robocl @ryanocl @kyleocl @wakeupweekend @heyimvinny @joesergio
#musicmonday ARTIST VS POET: @artistvspoet @tarcyavp @jasonavp @craigavp @joekavp @joewestbrook
#musicmonday WEATHERSTAR: @_weatherstar_ @cameronwalker @billytoti @brandonofcouse
#musicmonday @sailbythestars @sailingitclouds @mygenuinefind @cadygroves
#musicmonday THE BRIGHTLIFE @thebrightlife @andybrightlife @haamidtbl @jerrybrightlife @itsant
#musicmonday: EVERY AVENUE @eajimmie @eadave @eajosh @eamatt @dennisea
#musicmonday: UNDER SPINNING LIGHTS @uslband @ericusl @dominatorusl @kennethusl @jayusl @maxusl
#musicmonday: STAY: @stayrock @liamhamel @steveackles @anthonystay @dubstalksback
1 tag
formspring.me
Hate, Love, Sarcastic Questions. BRING EM! that's right, i said it! do it!! =] http://formspring.me/loserfacelucy
hey guys! so i'm going to start tweeting more. going on a spree soon for #mm! get ready :)
1 tag
in the mean time! this week i'm just going to promote bands and try and start up the artist of the week thing NEXT week. bare with me please
my artist of the week WAS @eajimmie but i never got my interview sent back and his songs wouldn't work on tumblr. =\ so many problems! ugh!
i'm bored friends. =[ i can't believe its already 6 30. lets chit chat. @reply or IM LoserfaceLucy
http://i1038.photobucket.com/albums/a467/DoghouseFancorps/Cady%20Groves/cady-groves-hot-topic-locations-ban.jpg
RT @LoserfaceLucy: dear friends, if you meet any musicians and get a picture of them or with them making a hand heart, send it and i'll …
so this week i'm gonna be spending hours trying to finish my SAT book. im on page 170 out of 900. so it's gonna be a little crazy.
hey everyone! so i've been slacking a bit. again. i'm sorry. i'm gonna work on it!
this week is a little hectic. tuesday is senior photos. wednesday my speech for student council is due. saturday is SAT's and a party.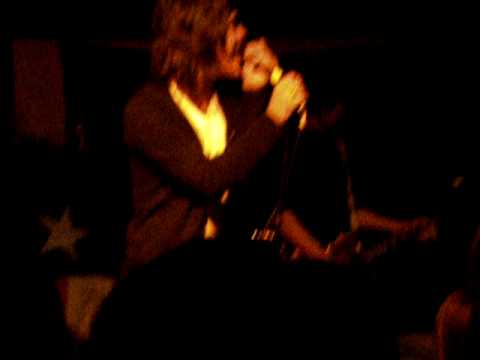 http://i1038.photobucket.com/albums/a467/DoghouseFa... →